"Casa Prietenilor Ucrainieni"
Funds Sources: We #standwithukraine Campaign
Project Name: House of Ukrainian Friends
Donate Link: RUF Website Only

Partner: Ukrainian Friends (Profile | Website )

Starting Date: March 2022
Financing: Pending
Project Status: In Development
Total Project Budget: $90,000 (fundraising through RUF)
Short Description
Medium-term, safe/secure room & board in Braila, Romania for women and children displaced by the war in Ukraine.
https://ukrainianfriends.house
Details
Ukrainian House of Friends is a one-time exemption to the RUF rules in these extreme conditions. RUF has a responsibility of 100% transparency towards its staff, volunteers, partners, and donors. The extreme condition is the Ukrainian.
Based on trusting friendships of 20+ years that originated in Romania, a small group of friends (mostly attorneys) has joined forces in an initiative called Casa Prietenilor Ucraineni (House of Ukrainian Friends) to assist refugee mothers and children who have crossed into Romania and are in need of medium-term respite and accommodation.
The project was initiated by a trusted RUF member of the board of advisors and great supporter Ted Cominos together with a group of trusted friends that includes one member of the board of directors Daniela Kammrath that was initially intended to be an NGO.
Due to the war conditions, the need for assistance on the ground now, RUF agreed to run this project under its umbrella and assumes full liability for the funds raised and the transparency of their use, the communication with the donors, and the impact the project is making.
Through a collaboration with the owners of a modest pensione in Braila (a Romanian border town that has been receiving thousands of refugees), we have secured the entire pensione comprising 11 private rooms (each with ensuite bath, desk/chair, Wi-Fi), dining rooms, and common areas. In addition, we have arranged that our refugee/guests be provided a full breakfast and dinner each day (as well as snacks, fruit, and bottled water throughout the day), access to self-service laundry, and a weekly supply of basic necessities (e.g. diapers, detergent, toiletries). We have been able to secure this room/board/service arrangement for the nominal cost of ca. €20/day/person, and can host up to 28 persons (mothers and children) at any one time.
This entire undertaking is personally managed and implemented (internationally as well as locally on the ground) by a core group of long-time professional colleagues and friends, ensuring all donor funds are flow-thru and immediately applied directly towards food, accommodation, and supplies at the pensione.

The UHF is a joint project with RUF coordinated by Ted Cominos and the rest of his team.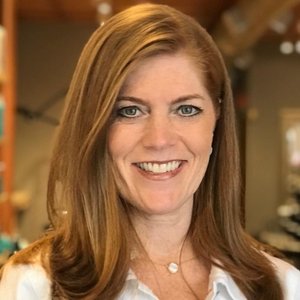 UHF is responsible for providing regular updates regarding the project including but not limited to photo/video material, refugees testimonials, financial reports.
Like you, we have been moved by the scenes of families being split, and mothers and children forced to flee danger and abruptly leave their homes in Ukraine.
By providing a communal setting for similarly-situated mothers and children at the House of Ukrainian Friends…we believe that mothers will be able to collaborate, share information, and 'take comfort in numbers' -- and children will have the opportunity to play, and simply be, together. Wonderfully, the pensione is also situated close to Braila's Ukrainian church, which is presently doubling as a local command center for other charitable organizations/services offered to Ukrainian refugees.
We recognize this is a 'drop in the bucket' in terms of the broader need that exists. But it nevertheless is something directly impactful that we (together) can do now, to make an important and timely difference in the lives of some women and children forced to seek refuge in Romania.
Our project team has contributed considerable funds and time to this initiative, reflective of our strong belief in its mission. But we cannot do it alone, and kindly ask that you consider contributing. You can learn more about Casa Prietenilor Ucraineni through its website: https://ukrainianfriends.house
Thank you!!
Budget
€20/day/person x 28 persons = €560/day
€560/day = $615/day
$615/day x 30 days = $18,450/month
$18,450/month x 3 = $55,350/3 months (quarter)
Important Note: Any donor-funds received that exceed the need of Casa Prietenilor Ucraineni' ('House of Ukrainian Friends') in deploying its mission shall be donated to the aforementioned Ukrainian church in Braila, Romania or such other reputable charitable organization (with similar objectives of assisting Ukrainian refugees in Romania) as reasonably determined by a supermajority vote of the project team.